Nowadays, "Safety", "High quality", and "Low price" are required by the users for products of all types of business,
we think the tough reality exist for all the companies. Especially, it is severe in manufacturing that is the center industry of Japan with the thing that further efficiency improvement is always pursued through necessity. Considering the situation, we "Unious Logicrew Co., Ltd." propose the new system of manufacturing process, the production process, and the distribution matched to each customer.
We assure our customer that the business efficiency and the cost reduction, and practices "Logistics" in a true meaning.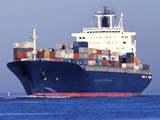 Logistics
At present when the border became thin, the quotient material that circulates in Japan is borderless as well. The convenience of distribution is improved by intersecting the domestic and international hub and it lead the effectiveness of the cost and information control. Unious Logicstics Co., Ltd. utilizes a world overseas network based on the know-how of not only the domestics but also the international distribution and does distribution support from every side.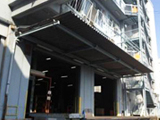 Facility
An advanced distribution technology is offered as 3PL business operator so that it is matched customer's needs according to the upgrading information management.

The business infrastructure of Unious Logicrew Co., Ltd. is an integrated distribution business composed of international distribution and domestic distribution, and a manufacturing business composed of the rolling and the metalworking manufacturing. Strengthening the business structure by developing both businesses, we provide our customer high-quality products with sound management culture and contribute to the job development and the societal development.

To keep challenging to offer better logistics service and good products to satisfy the customers.
Contribute to the economic growth of society and leave attractive and stable future to the next generation.

Name
UNIOUS LOGICREW CO., LTD.
Establish
April. 1st, 2008  Founded/July. 1st, 2004
Representative
Tsutomu Takagi
Capital
10,000,000YEN
Business

Freight Forwarding Ocean/Air
Distribution
Trucking Service
Order processing
Consulting
Manufacturing/Screw, Shaft, Rolling
Trading
Insurance

Yokohama Office

1-1-8 Moriya-cho Kanagawa-ku Yokohama-city Kanagawa-pref

TEL : +81-45-444-1037
FAX : +81-45-444-1038